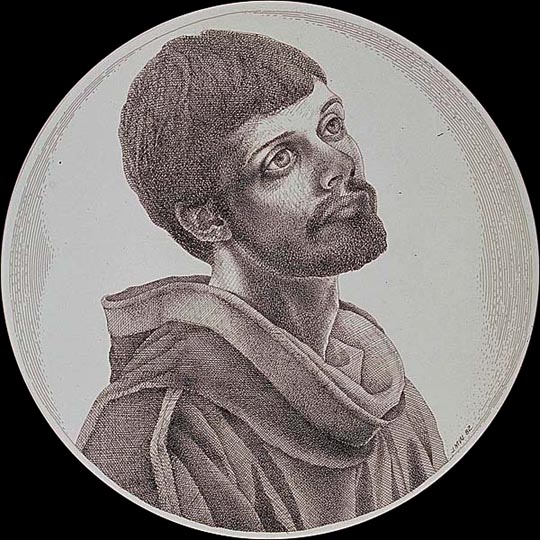 48 cm diameter, Ink on Paper
"One of the exercises we did in WCC was life drawing. Each of the participants would take a turn being the model. Out of this exercise, Cliff Mooney, became a regular model." He is pictured on the left in an ink drawing wearing the day habit designed by Wiseman.

The drawing was a study for the high relief sculpture pictured to the right, titled "Wondering". It was cast in concrete, patinated and completed in 1983.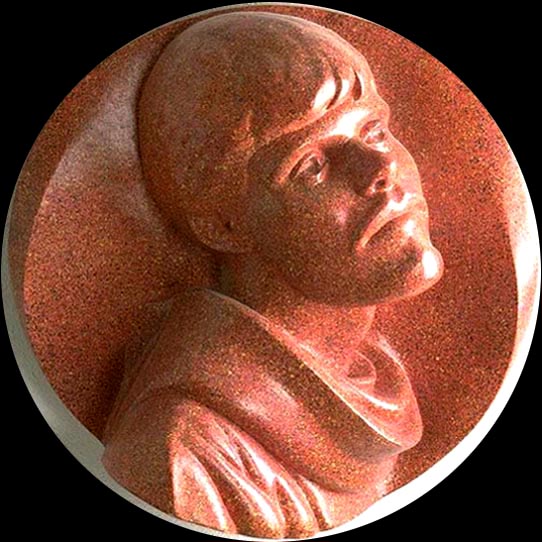 48 x 15 cm, Concrete
Works in the Artist's Collection
Photos by Francis Cheng