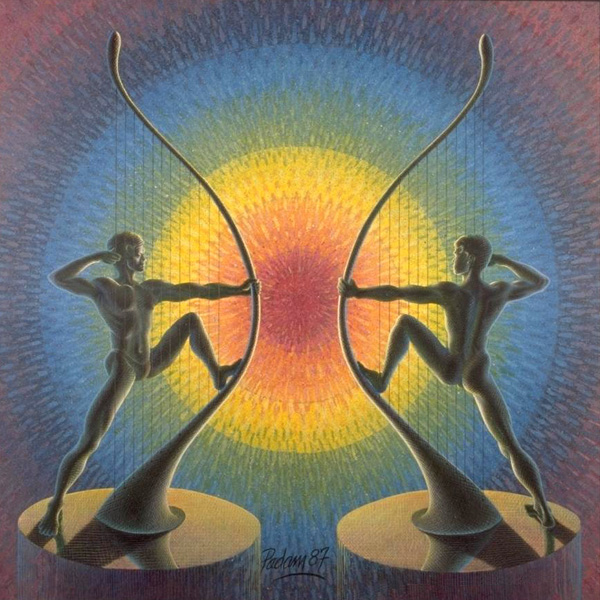 122 x 122 cm, Acrylic on Tempered Masonite, Artist's Collection
Photo by Francis Cheng
"Apollo", 1987.

"On a camping trip in BC, I asked Evan Jones 'would you go over to that tree and be Apollo?' He did. I took a photo. An ink drawing and this painting followed with Julian Summers as the model. Both were preparatory for the drawings, plaster cast and bronze bust that followed, with Rod Mackie as the model."